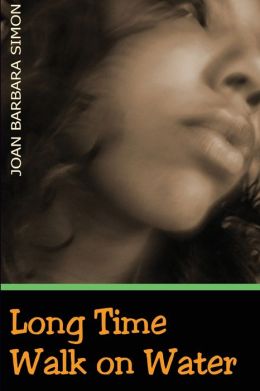 Centuries on from the discovery of her beloved island in the sun, Emily Thompson, Rose to her friends, leaves for the motherland, England, in search of a better life. One day her children will be able to join her and choose from a dazzling array of possibilities. Till then, it's hard work for the young woman in this rich man's country; not only must Rose scrape the money together for a new life, but she must also come to terms with this unknown phenomenon: di Hinglish dem... James Dunbar. Jack is what he answers to. Even from his poky council flat on the seventh floor he can see all too clearly that the streets of London are most definitely not paved with gold. Picking his way through the mucky incidents of life, he consoles himself that things will get better; his kids won't turn into ruffians and go smashing up other people's property. One day they'll all live in a house with a garden. No graffiti anywhere in sight. And no dog shit on the pavement, either... They happen to meet at a bus-stop, Emily and Jack. Encounters which do seem to contain a glint of that something better they are both looking for, if only they had the courage to reach out and touch it... An account of the black immigrant experience jostling to find its place among the white working class. A tale of how the humble live
Excerpt
Gertude got off the bus in the big city. It didn't take her long to find out where the well-off lived, and she headed immediately for that part of town. The big city. There were more shops here than she had ever seen in her lifetime. And people! Black people dressed like she never knew they could. And women in high heels and make-up. It made her feel unattractive and primitive. She'd never look like these women who swung their hips and pouted, touching their styled hair and talking back to the men who stopped to enjoy the sight of them and whistle nastiness. Look! There was a black lady with a little bitty dog on a lead. A dog. On a lead. She wore a long blonde wig, tottered along in her gold high-heel shoes and the men were just about going crazy over that blonde hair and them high heels. One stopped his car in the middle of the road, hung his head out the window, Hello lovely, wha mek yu no get in it, lek me give yu a ride. She said No, she didn't want a ride, she knew he did, she chose to wiggle on her way, sweet-smiling to a chorus of tooting, of whistling and "pussy sweet!". Gertrude stood there in her country frock and chunky plaits. Me is a quashie; a real country bumpkin. Closed her eyes and sighed. Never. If she had finished school and got into nursing college... but she pushed the thought back to where it belonged, out of her mind.
Two parts of town Gertrude had to go to. The well-off black district and the well-off white district. She could have taken a bus but she had time. Besides, the one case she had wasn't even heavy. A bashed-up, scratched-up, thrown-out-by-some-indulgent-white-man-seemed-like-centuries-ago old brown suitcase that had been in Gertrude's family longer than she herself had. Some grandparent or great-grandparent had brushed it off and taken it home. A woman, no doubt; the men too proud to sully their fingers with a handout however badly they might need it, nevertheless making full use of it and only too quick with the word my when it went missing and they went crazy, threatening to bust up the cabin and bust in heads if it didn't turn up that minute. Ruby had taken it with her when she had left. Weren't nobody in that house going nowhere apart from her. Apart from downhill. She had given it to Gertrude when the latter had brought home the best grades in the whole school together with a letter of congratulation from the headmaster. One-son wouldn't be needing the case, the way things were going, Ruby figured. Ricky, neither, so she had given it to Gertrude, unceremoniously, telling her; wen is time fi yu go away an learn some more, yu gwine need a case put yu tings inna. One of the hinges was loose and the handle was fraying, so you couldn't load it too much. As Gertrude walked down the street, the suitcase tap tapped reassuringly against her leg with every other step.
More about Joan
Joan Barbara Simon (Ph.D.); novelist, poetess, songwriter. Lecturer. Researcher. Trouble-maker.
She's been reaping 5-star reviews for her fiction in all genres. She has made it her mission to look more closely at undefined spaces - linguistic, sexual, philosophical, political - because she ha chosen to resist the temptation, the comfort, of easy answers.
Thanks Joan for being on the Excerpt Exchange,
Tina