Genre:
Contemporary Romance with strong women fiction elements
Four women...
One fatal car wreck...
Everyone's lives changed...
Tagline:
Facing the possibility of having breast cancer, Marianne must decide if she wants to give love another chance and build a future with whatever time she may have left.
After surviving the grief from her husband's death, Marianne Clark has built a new life with the help of the other Executive Wives. She plans to enjoy grandchildren and friends until her doctor tells her he found a lump in her breast. Her world turned upside down. She re-evaluates her priorities and decides she grab hold of life with both hands.
Knox Turner lost is first wife to cancer. He's determined not to let Marianne face this challenge alone.
Can this couple face the trails ahead and build a future together?
She'd departed her doctor's office in a blind stupor, reviewing every possible solution. Once she reached her car, she sat there for a few moments, her mind naturally turning to how to tell her family. Then, she recalled her decision to spend tonight with Knox and to go away with him for the weekend.
What should she say to him? Especially after the pain, he'd endured from losing Betty, his first wife to...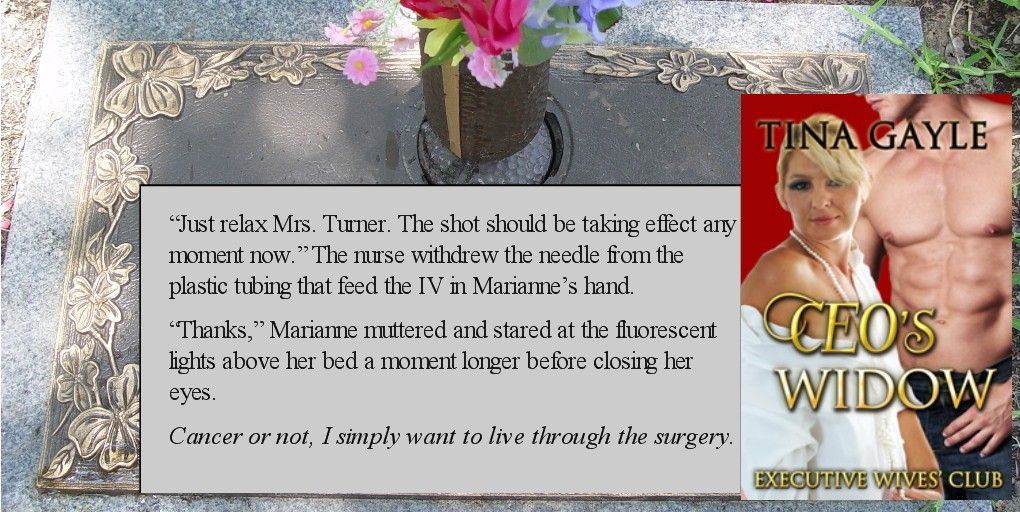 Available at Amazon Worldwide exclusively:
If you would like to sign up to be an exclusive member of Tina's List simple visit:
You'll receive a free short story – "My Future StepBrother." This story leads you right into the story of the CEO's Widow.
Thanks for joining the fun and make sure to check out the other authors on this list.