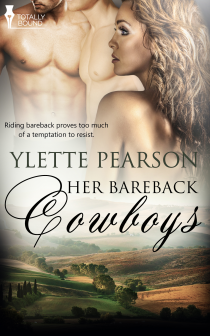 When riding bareback proves too much of a temptation to resist…
When the Groundhog Saddle Company awards twenty-six-year-old freelance photographer and divorcee, Adrian Barlow the coveted assignment of advertising their saddles and other leather products, she jumps at the opportunity. Her bank account is in dire need of replenishing and her reputation as a photographer hangs by a shred over a bottomless abyss. Even when her employer informs her that her duties include playing babysitter for the two cowboys they hired for the job, she doesn't complain. She needs the money too much to be fussy.
Texan rodeo stars Wade Randall and Maverick Green agree to play fashion model for a couple of months because Wade needs the money to buy his own ranch in Texas and Maverick must rest his injured shoulder. However, nothing prepared them for the sight of Adrian when she collects them at the OR Tambo International Airport in South Africa.
The attraction between the three is instantaneous and the sexual tension so thick it clogs up the interior of Adrian's four-wheel-drive Toyota Land Cruiser, but none of them are in the market for a serious relationship. Adrian's past sexual mistakes caused her financial misery and she has no desire for a repeat performance while the men's plans for life exclude permanent partners for a long time to come.
Isolated on a working farm in the Highveld of the Mpumalanga Province, Adrian is unable to resist the sexual pleasures the two cowboys promise. With the firm understanding that none of them wants a serious relationship, they embark on a journey of sexual discovery that melts the cold winter days.
However, when old acquaintances from Adrian's past arrive, she learns that over-indulgence always comes at a price…
Wade Randall gripped the armrest while the plane hurtled towards the OR Tambo airport. The fuselage screeched as turbulence shook the metal frame. Fear dried the saliva in his mouth to dust and sent his heart ramming against his ribcage. Around him, passengers prepared for the imminent landing with muted but excited voices. How could they be so calm? Didn't they know that landing was the most dangerous part of flying?
For the past half-hour, he'd watched as the buildings beneath the plane grew larger. The colourful rooftops failed to brighten the bleak South African winter landscape. What was he thinking, climbing aboard an aeroplane to fly halfway around the world to star in a commercial? He was a rodeo cowboy, not a fashion model. A stubborn bull he could handle, but prancing around in front of a camera?
He sighed and glanced at his companion fidgeting in his seat. Maverick Green had been his best friend since he could remember and the reason Wade was sitting in the plane. When Maverick's friend who owned a saddle manufacturing company asked if he knew of two reasonably handsome cowboys he could use in his advertisement, Maverick had immediately volunteered the two of them, knowing Wade could use the money.
"Remember, this was your idea," he said as Maverick moved his long legs to find a more comfortable spot.
Maverick grimaced. "Don't remind me. My ass has to have changed into a square box after sitting this long."
"How's your shoulder holding up?"
Maverick touched his left shoulder. "Okay, I guess. I wouldn't mind getting out of this seat, though.""
Wade was short on sympathy. It served him right that he had to cramp his big frame into the narrow seat and ended up resembling the Hunchback from Notre Dame for most of the flight. After all, this whole thing was Maverick's idea.
Although his own bum felt like a thousand horses had trampled over it, Wade was used to roughing it. Maverick, on the other hand, never had to withstand the rougher side of life unless he thought it might be an adventure—which almost never happened. After nearly a day and a half of waiting at airports and squeezing into airplane seats, Wade was just about ready to return home.
If only the money the Groundhog Saddle Company had offered them to advertise the saddles wasn't so good, he'd be on the first plane out of here. After this job, the balance in his savings account would be enough to buy his ranch. He closed his eyes as the ranch he'd set his heart on, flashed in his mind. Yep, even if he knew absolutely nothing about promoting products or acting like god's gift to women in front of the camera, the payoff would be worth it. Besides, like Maverick had said, how difficult could it be to test a couple of saddles, smile their endorsement and collect their paycheque?
Purchase Links for Her Bareback Cowboys:
Ylette Pearson flavours her writing by drawing from her own experiences as Public Prosecutor, Magistrate, Commissioner of the Children's Court and admitted attorney in South Africa. She loves to travel to remote locations on the African continent with her husband of more than twenty-five years.
She currently resides on a small vegetable and sheep farm in the Highveld of the Mpumalanga Province. When not in the veld, she can be found reading or writing in the shade of a tree with her three Jack Russels at her feet.
Connect with Ylette on her website :
ylettepearson.com
,
Facebook Author Page
, or on
Twitter
@Ylettepearson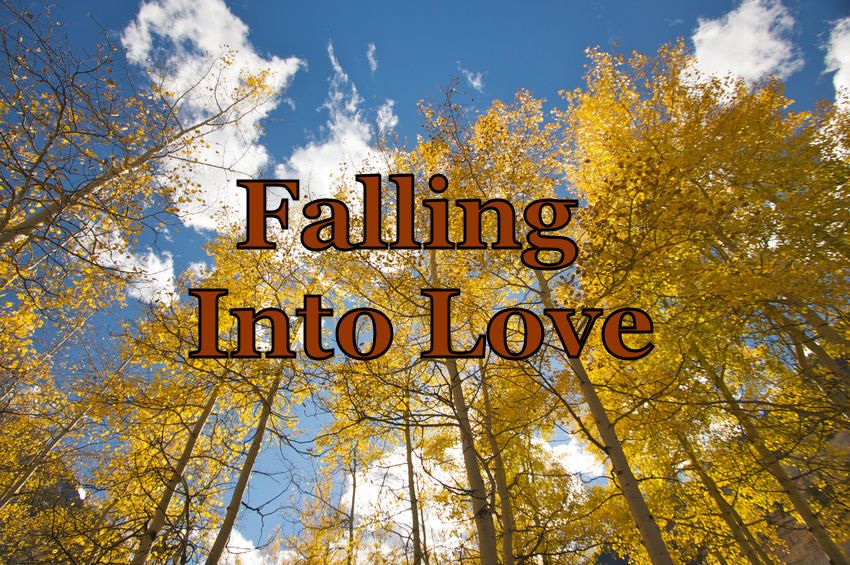 Thank you, Ylette for sharing,
Tina