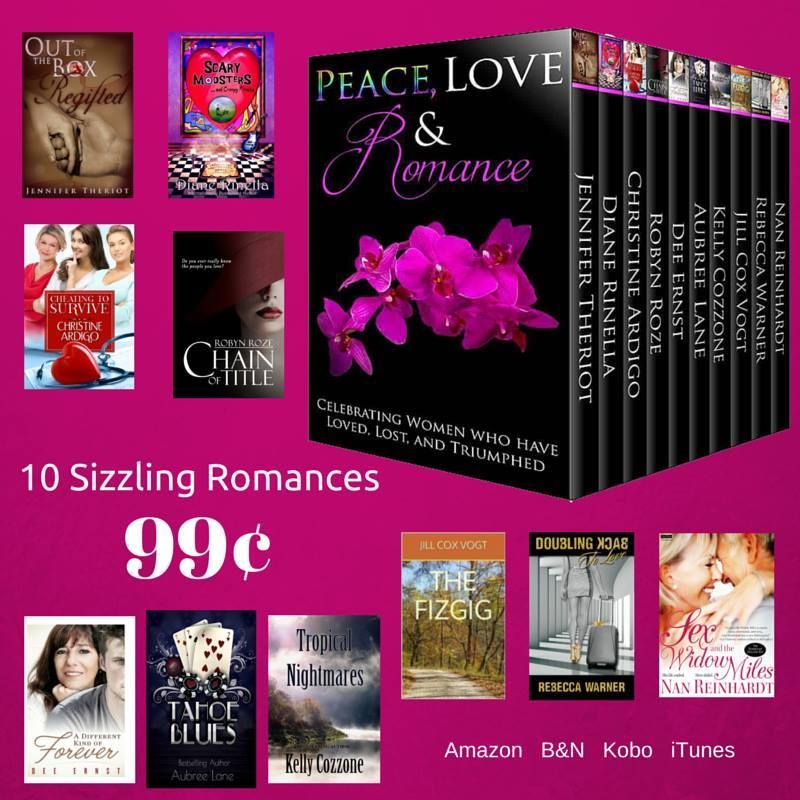 Ten Tantalizing Tales Celebrating Women who Have Loved, Lost and Triumphed!

Rebecca Warner – (Doubling Back To Love)
Upon moving to Miami after college, Rebecca Warner found herself competing for equal position and pay in the male-dominated banking world. She chose to project femininity and confidence, and to "hit'em with her smarts," which proved to be a successful strategy. Consequently, her stories are built on the tenets of sexy, feminine and smart women who pursue what they want in love and life, without fear or apology. She and her wonderful husband of 27 years now live in the beautiful mountains of North Carolina with their two rescue dogs.
Nan Reinhardt – (Sex and the Widow Miles)
Nan Reinhardt is a writer of romantic fiction for women in their prime, who for the last 20 years has earned her living as a freelance copyeditor and proofreader. But writing is Nan's first and most enduring passion. She can't remember a time in her life when she
wasn't writing—she wrote her first romance novel at the age of ten and is still writing, but now from the viewpoint of a wiser, slightly rumpled, menopausal woman who believes that love never ages, women only grow more interesting, and everybody needs a little sexy romance.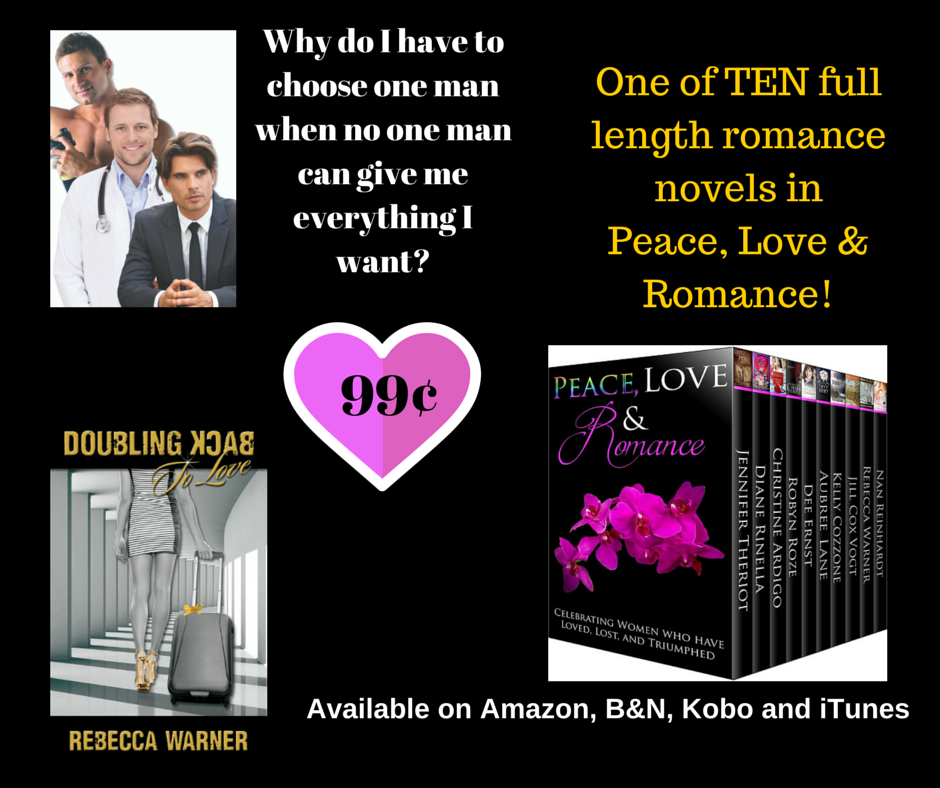 Doubling Back To Love
– Rebecca Warner (Great Southeast Book Festival Top 10, Honorable Mention)
Lexi Avery asks, "Why does it have to come down to choosing just one man, when no one man can give me everything I want?" Why indeed? Follow her tantalizing adventures as she explores love's options.
Sex and the Widow Miles
– Nan Reinhardt (Amazon Bestselling Author)
Julie is anticipating an idyllic retirement with her husband, Charlie, when he dies suddenly. She meets a younger man, Will, and embraces life—and sex—again. But a dark secret reveals her perfect marriage may have been a lie. Jules goes in search of the truth and finds there's always a second chance for love.
Thanks ladies for sharing your books with us,
Tina