Thanks Richard for being on my blog. I look forward to hearing your thoughts on Publisher's contracts.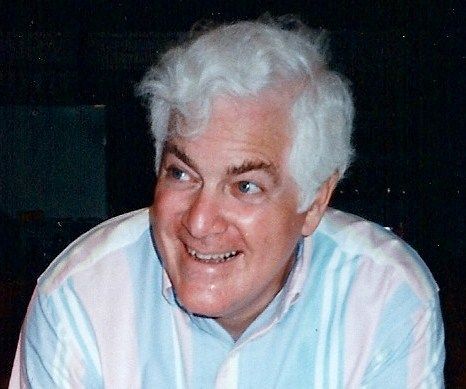 Publishers going out of business is a major problem when publishing with independent publishers. I have published seven books with three publishers. All were small publishers who did wonderful jobs turning my manuscripts into published books. One has gone out of business in this economic downturn. Sadly, the owners or two passed away.
With so many publishers my lawyer and I have read and revised a lot of contracts. Here are a few things you should consider when reviewing a publisher's contract:
Do not agree to give them the right of first refusal on your next book. You may not like the way the publisher put out your book. If you have a clause that says you will give them your next book you're stuck with them.
There should be a clause that the contract ends after a certain number of years, usually 7, and that your rights return to you at the end of that period unless you decided to renew with the publisher.
The contract must read that the publisher will pay for everything necessary to bring your book to market including cover, editing, formatting and obtaining an ISBN number and that they will publish your book within a certain time period. I like six months but some publishers need more time.
If you and the publisher's editor cannot agree on changes in your book you should have the right to cancel the contract without a fee. Not agreeing with an editor is rare but it could happen.
The contract should say you own your characters which means in case you want to write a sequel using the same characters you have the right to do so.
Movie, film and TV rights: The chances of your book being made into a movie are as big if not bigger than winning the lottery. But as they say in the lottery ads, "Hey, you never know."
Most publishers will have a clause in the contract about film rights. I have not given any publisher the movie, film and TV rights to my books. However, the publisher deserves something for publishing your book so I agreed to give the publisher 15% of any money I received from selling the film rights and I keep 85%. I picked 15% because that is a general agent fee. You should have a lawyer draw this up in very specific terms.
Because publishers created the cover, they own it. If the publisher goes out of business or your contract terminates and you want to use the cover the publisher will ask you to pay for it. Try to get your contract to read, the cover reverts to you if the publisher goes out of business or ceases to operate. The argument I used is that, through no fault of my own you (the publisher) have ceased to sell my book, but I have spent a lot of time and money promoting the book for which you made money before you ceased operations. I have been successful with this argument in four instances.
However in the case of a publisher ceasing operations, the publisher does not own the edited book. The copyright should be in your name not the publishers. Make sure there is nothing in the contract that says they can charge you for the edited book should they cease operations. So when they send the edited copy to you for approval make sure you save it to disc or some other save format and not just in your computer.
As a side comment I'd like to mention something about Amazon when it comes to republishing a book with the same cover and title from a publisher that has gone out of business. Here is my question to Amazon:
I received some unfortunate news that my publisher is going out of business. I have retained the rights to the books. Because Amazon never seems to remove a book from its library regardless of whether Amazon has been told the book is no longer available, I was thinking about changing the title and the cover of the book, and re-publishing on KDP. What happens to the reviews? Are the reviews transferable to the KDP version?
When a detail page is created (that means a book), it becomes a permanent catalog page on Amazon.com that will remain even if the creator's inventory sells out or the book is delisted.

I can suggest we link the old and new book in one title set (which means the same title) so that they can share reviews.

This means that the newly listed book will have its designated product page but the two books will share the same reviews.

We link different editions, bindings, formats or color variations of a product in our system to make it easier for customers to find the version they're looking for. Our intention is to provide all the relevant review information we possibly can, regardless of the version. As a result, the same reviews can appear on the product detail pages for all versions.


In conclusion, if you reacquire the rights on your books and want to republish them you have some hard choices to make. Change the covers and titles which will make them new books without reviews, or leave them the same and have two books on Amazon with the same cover and title.
A final comment on publisher's contracts:
You should definitely have a lawyer go over the contract.

All publishers' contracts are different, but if you (or your lawyers) see something you don't like then try to get it changed. If you can't then you have two choices: Take a chance, or don't sign.
My first publisher's contract stated they will pay all the publication expenses to bring the book to market.
However, they had a clause in their contract that said they do not pay royalties until they recoup their publishing expenses from book sales. My naiveté at the time let me pass right over this clause without a thought. You should never accept a contract with a clause like this. This makes the publisher basically a vanity press that charges you to publish your book.
The royalty clauses in your contract should be very specific and state:
When the royalties will be paid.
How much the author will receive for a print book sale and an e-book sale.
What dollar or percentage amount of your royalties the publisher can hold back against potential returns and for how long.
The minimum amount that has to be earned before a check is issued.
The amount an author will be paid for "special sales, custom product deals and premium offers."
I hope my experiences help you with when you are ready to sign a publisher's contract.
I have found another publisher for my latest book, "Love's Sweet Sorrow," a romantic suspense novel. I think I finally made a good match this time because this publisher is a mid-sized with a good track record and four partners. www.vinspirepublishing.com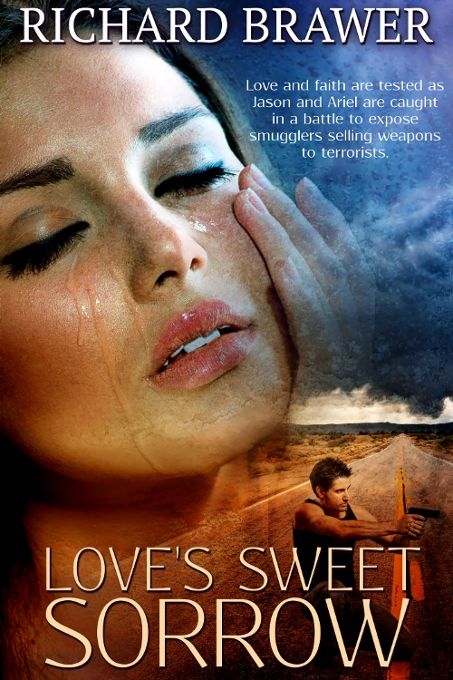 Book Jacket of "Love's Sweet Sorrow"
It is said opposites attract. There can't be two people more opposite than Ariel and Jason. Ariel is a traditional Quaker with an absolute aversion to war. Jason is the lead council for America's largest weapons manufacturer.
Their budding romance is thrown into turmoil when Jason uncovers evidence linking his employer to international arms deals that could devastate America. His determination to stop the treason puts Ariel in the middle of dangerous territory.
As the chases to retrieve the evidence intensify Ariel is forced to kill to save Jason's life. She withdraws into a battle raging inside her, unable to reconcile whom she has been to whom she has become. Delving deeply into hers and Jason's
long-held opposing convictions she questions whether they are truly meant to be together.
Readers have said about Love's Sweet Sorrow:
"Excellent writing, impeccable plotting, and nicely developed characters. Shoshana Hathaway
"Your writing is very strong, and you have developed a gripping story." The Writer's Edge
"The characters and the plot were both extremely well-crafted." S. Lynn
Read the full reviews at Richard's website: www.silklegacy.com or the Amazon page for this book.
Love's Sweet Sorrow is available in a trade paperback and e-book wherever books are sold.
E-book: $2.99
Trade Paperback: $11.99


A couple of the more popular links:
Also can be ordered from any bookstore by title or
ISBN: 978-0-9890632-7-2
About the author
Richard Brawer writes mystery, suspense and historical fiction novels. When not writing, he spends his time sailing and exploring local history.

He has two married daughters and lives in New Jersey with his wife.
Read more about Richard and his books at his website: www.silklegacy.com
Goodreads:
http://www.goodreads.com/author/show/735730.Richard_Brawer
Linkedin:
http://www.linkedin.com/profile/portfolio?id=193398556&mediaID=50063963
Pinterest:
http://www.pinterest.com/richardbrawer/
Thanks for sharing Richard,
Tina