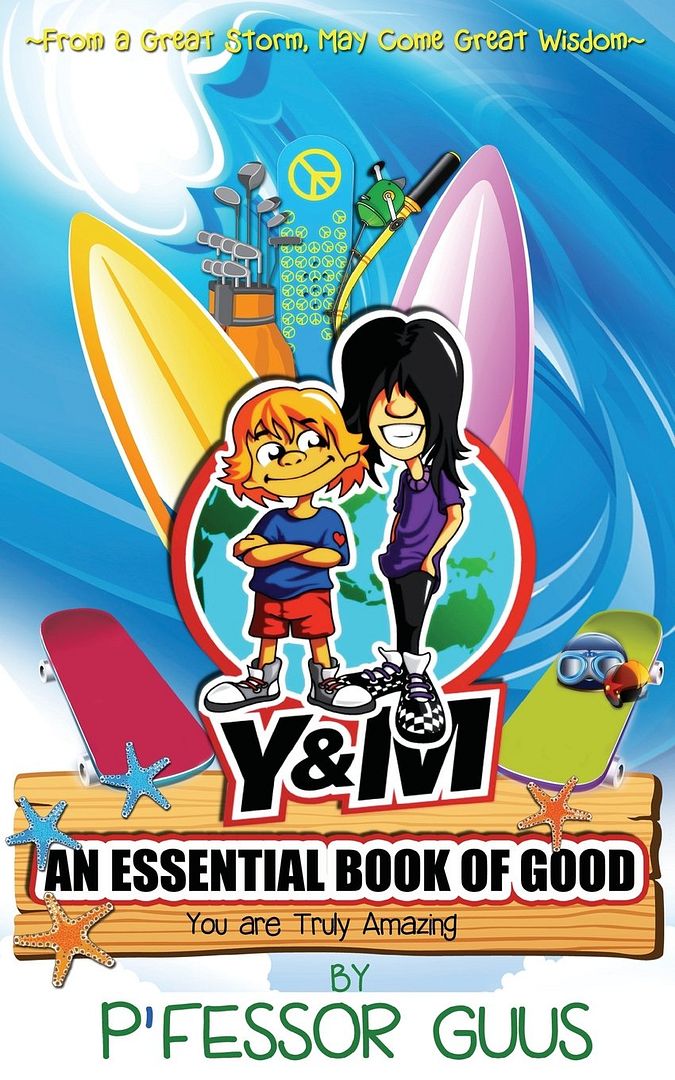 An Essential Book of Good



This book is exactly what the name leads one to believe. An Essential book of good (by P'fessor Guus) is for young readers as well as the parents & leaders of young reader

s. This book will take you on a journey, through the eyes and minds of two unlikely heroes.
These two amazing, inventive & creative young souls find adventure & create solutions through the use of mathematics, "Om technology", and sharo-logical edutainment as well as creating a multitude of "Harmless but helpful inventions that assist themselves & those that they meet. These heroes make friends where ever they may go while solving many of what some may call "the worlds problems" along the way. This dynamic duo as well as their amazing group of friends find as much joy in Action sports as they do in listening to all of the great adventures of people that have been alive many more years then them.
Love, respect, caring, self-confidence,responsibility and joy are the tools of their trade, and they believe that all people can be truly amazing! Get your copy of "An Essential Book of Good" here today so you can feel, and be even more amazing today!
Purchase links:
www.pfessorguus.com
www.yucckie.com